Havij Pro 1.18 Crack + License Key 2022 Free Download Latest
Havij Pro 1.18 Crack + License Key 2022 Free Download Latest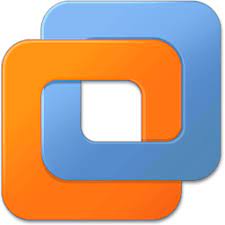 Havij Pro 1.18 Crack 2022 is an automated SQL Injection tool that helps penetration testers find and exploit SQL Injection vulnerabilities. It can exploit a weak web application. It lets you fingerprint back-end databases, retrieve DBMS login names and password hashes, dump tables and columns, and recover data from databases. It offers Havij's unique injection methods. Havij Pro Crack Download comes fitted with sophisticated security settings and evasion methods that permit attacks to penetrate the firewalls of significant applications. Based on the management system, SQL injection can allow any database query, modification and deletion of information access to local file systems, and the execution of any command.
Utilizing Download Havij Pro Full Crack, it is possible to do back-end database fingerprinting and search for DBMS usernames and password hashes, dump columns and tables, retrieve information from databases, execute SQL queries against the server, and access the file system's underlying files. Havij is compatible with various database systems, including MsSQL, MySQL, MSAccess, and Oracle. In addition, Havij's user-friendly GUI, automated configuration, and heuristic detection make it easy to use even for beginners. Additionally, Havij supports parameter configuration to prevent IDS from supporting proxy and background scanning of login addresses. It exploits web applications with vulnerabilities.
Havij Pro 1.18 Crack + Serial Key Full Version Download 2022
Havij Pro Free Download supports a lot of database systems, and can also Password to retrieve data, and this Havij Pro cracked version is completely free to use, you can also download the official version of MySQL Installer on this site! Download Emby Premier Crack. This site provides users with a Havij crack version download, and a built-in crack patch, which can perfectly crack this program.
Havij Full Version allows you to experience the full version functions for free, and a detailed graphic and text cracking tutorial is attached later, which is available for personal testing. Friends who are interested in research, please download use. If there is a failure in Win7 and other systems, you can try to register the control and start the main program with administrator privileges. Havij cracked version is an automatic injection tool for SQL written by foreign friends; so when you use it, you need to register related controls before you can use them normally.
Key Features of Havij Pro:
It makes it easy for a criminal to scan and use SQL-based sites.
It does not use wires.
Users can try different injection syntaxes.
Machine data server recognition.
Automatic type detection.
Quick keyword detection.
Automatically scans all parameters.
It has HTTPS support.
There are many configurations.
There is Proxy support.
PostgreSQL added.
The system checks many updates regularly.
User hand query with additional results.
Easy to use.
Dump statistics are covered.
Can save data in XML format.
It's beautiful.
The Havij Graphical User Interface is just set. Simple setup and icons or images make the app easy for anyone with a variety of user experiences. Allows users to access the site in a matter of seconds.
Havij is known as the Script Kiddie tool. The program user does not need to adhere to the standard steps of SQL injection.
Some people prefer to use programs like Havij to do completely illegal things. If one intends to use it to harm, this program makes it much easier for them to succeed in their work. Cyber ​​attacks are made easier because resources, once they need to make an attack, are no longer needed. Although, not every critic wants to cause harm or disclose details.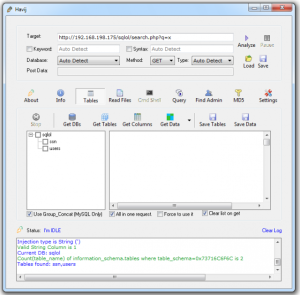 What's New in Havij Pro?
Manually add database tables in the tree view.
MS Access data extraction with blind string.
PostgreSQL string column finder.
All database blind retry methods failed.
Error-based MSSQL blind auto-detection Failed.
Fix column/table guessing in MySQL.
Injected load item (integer or string).
Fix: Crash dump to file.
Command in MSSQL 2005.
HTTPS multithreading bug.
Havij Pro System Requirements:
Operating System: Windows XP/Vista/Windows 7/Windows 8/ 8.1/Windows 10, Windows 11.
RAM: 512 MB of RAM.
Hard Disk: 25 MB of free space.
Processor: Intel Dual Core processor or higher.
Havij Pro Serial Key:
EI7pPiDF2mUoyV2TwGdzqP8zgUtvNmnp
vVuix3cee3KA3b8r8kqwAqItCWHymqdt
SCQkvPsjnClpiETPa3xtBVFoZB0Y2959
fDBv59u6bfoEhTy5YCkGbnJe8LQZmZIV
How To Crack Havij Pro?
Download the ITSecTeam Havij Pro Crack file.
Install the program.
Launch the setup file.
Done!
Havij Pro 1.18 Crack + License Key 2022 Free Download Latest Link is given below!